• FILMS • 2015 •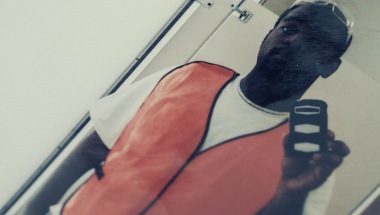 A DAY'S WORK
(Dave DeSario & David M. Garcia, 2014, 54 min, USA)
90 minutes before he was killed on his first day of work as a temporary employee, 21-year-old Day Davis texted a selfie to his girlfriend, excited for their future. Now Day's younger sister Antonia searches for answers. An investigation reveals how the $100B temporary staffing industry endangers American workers. The company hiring temps does not consider them "real" employees, while the temp agency may not take responsibility for thorough training. The screening of this film at Reel Work 2015 will be its world premiere.
Link to the trailer for A Day's Work.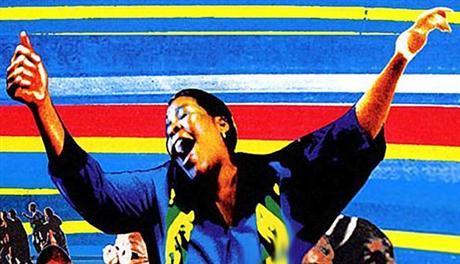 AMANDLA! A REVOLUTION IN FOUR PART HARMONY
(Lee Hirsch, 2003, 103 min, South Africa)
This story of black South African freedom music is a soul-stirring documentary that uses exclusive interviews and rare film footage to document the history of the nearly half-century struggle against apartheid in South Africa and the central role that music played in the movement. This inspirational film, which took nine years to make, is a testimony to the power of song and its ability to fuel the struggle for freedom.
Link to the trailer for Amandla!
CESAR'S LAST FAST
(Richard Ray Perez & Lorena Parlee, 2014, 110 min, USA)
In 1988, César Chávez embarked on what would be his last act of protest in his remarkable life. Driven in part to pay penance for feeling he had not done enough, Chávez began his "Fast for Life," a 36-day water-only hunger strike, to draw attention to the horrific effects of unfettered pesticide use on farm workers, their families, and their communities. Using never-before-seen footage of Chávez during his fast and testimony from those closest to him, directors Richard Ray Perez and Lorena Parlee weave together the larger story of Chávez's life, vision, and legacy. A deeply religious man, Chávez's moral clarity in organizing and standing with farmworkers at risk of his own life humbled his family, friends, and the world.
Link to the trailer for Cesar's Last Fast.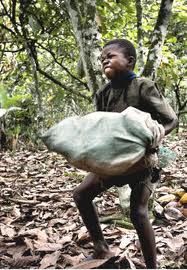 THE DARK SIDE OF CHOCOLATE
(U. Roberto Romano & Miki Mistrati, 2010, 47 min, Ivory Coast)
Is the chocolate we eat produced with the use of child labor and trafficked children? The journalist-filmmakers traveled to West Africa where their surreptitious footage revealed these illegal practices in Ivory Coast, which produces 40 percent of the world's chocolate. This film was previously screened at Reel Work 2011.
Link to the website and trailer for The Dark Side of Chocolate.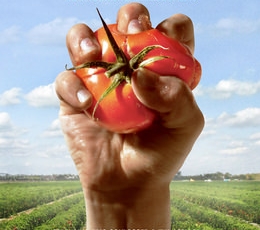 FOOD CHAINS
(Sanjay Rawal, 2014, 83 min, USA)
An intrepid group of Southern Florida farmworkers—the Coalition of Immokalee Workers or CIW—challenged the $4 trillion global supermarket industry with their ingenious 1¢ a pound Fair Food program which has improved working conditions for farm laborers in the US through partnering with growers and retailers.
Link to the trailer for Food Chains.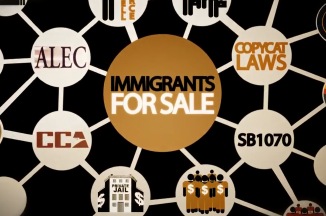 IMMIGRANTS FOR SALE
(Brave New Films, 2015, 33 min USA)
An insidious and sinister dynamic lies at the heart of many ill-conceived laws and policies designed to contain immigration: the capturing of illegal immigrants and the destruction of their families for the benefit of politics and profit for the prison industrial complex.
LEARNING FROM EL SALVADOR
(Bob Gliner, 2014, 60 min, El Salvador)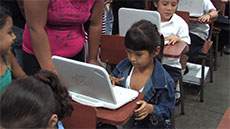 El Salvador is a nation deeply connected to US policies that remains little understood by most people in the US who think of El Salvador as a country to be avoided because of the danger posed by violent gangs, fear the recent migration of Salvadoran children to US border regions, and objection to its ties to other neighboring Latin American countries such as Venezuela. Yet recent changes to the country in the areas of education, health care, agriculture and democratic governance offer a different perspective with implications for helping us solve problems here at home. Narrated by Luis Valdez.
Link to the trailer for Learning From El Salvador.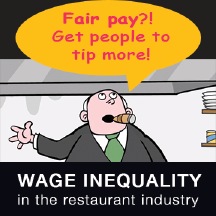 NATIONAL RESTAURANT ASSOCIATION: HARD TO STOMACH
(Restaurant Opportunities Centers, 2:25 min, USA)
The National Restaurant Association's reasons for keeping the minimum wage low are sliced and diced by the Restaurant Opportunities Centers (ROC) United, which is successfully organizing food service workers around the country and participating in the national Fight 4 $15 mobilization for a livable minimum wage.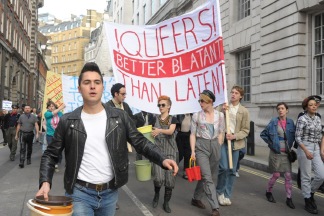 PRIDE
(Matthew Warchus, 2014, 117 min, USA)
In this dramatization of actual events, gay activists from London help miners in South Wales during their lengthy strike of the National Union of Mineworkers in the summer of 1984. This lively and funny dramatization of the "Pits and Perverts" campaign portrays the empathy and solidarity built among 2 unlikely groups, both targeted under Thatcherism.
Link to trailer for Pride.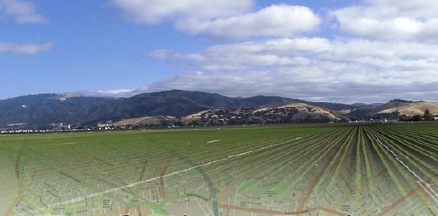 THE SALINAS PROJECT
(Carolyn Brown, 2014, 86 min, USA)
In the midst of the richest agricultural valley in the US, farmworkers live in deplorable conditions. This documentary profiles the children of immigrant farm workers living in the Alisal neighborhood of East Salinas. Without resources, and sometimes undocumented, their future is often uncertain, but their hope and resilience is abundant. The Reel Work 2015 screening will be the Salinas premiere of this film.
Link to the trailer for The Salinas Project.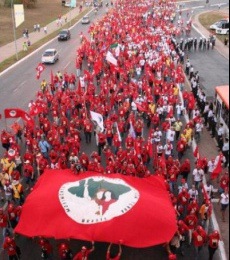 SOIL, STRUGGLE AND JUSTICE: Agroecology in the Brazilian Landless Workers Movement
(Andreas Hernandez, 2014, 73 min, Brazil)
A cooperative of the Brazilian Landless Workers Movement (Portuguese acronym MST) in the South of Brazil struggles for access to land, then transitions to ecological agriculture, or agroecology. This coop demonstrates an alternative model of flourishing rural life, which provides thriving livelihoods for farmers, produces high quality and low cost food for the region, and rehabilitates the earth. In Brazil, with the second highest concentration of land ownership in the world and huge tracts of idle land, the MST has settled over 300,000 rural workers on land in the last 18 years where they can produce food for their families and their communities. Noam Chomsky has called the MST "the most exciting popular movement in the world today."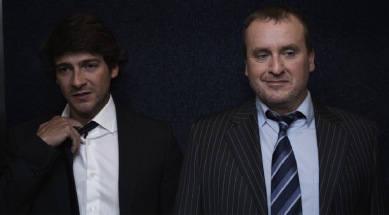 SOMOS AMIGOS
(Carlos Solano, 2013, 12 min, Spain)
At crunch time, who's more important? Your friend or your job? Today's reality of unemployment and hopelessness due to the capitalist economy's exploitation of workers, which is particularly intense in Spain.
STOLEN CHILDHOODS
(Len Morris, 2003, 85 min, International)
Meryl Streep narrates this documentary about the plague of child labor that today is robbing 246 million children of their youth. In extraordinary footage of their working conditions, child slaves, bonded laborers and laboring poor children from eight countries (including the US) tell their own stories. The film reveals the risks of the world community continuing to waste these children's lives, and it portrays local, national and international solutions at work to end child labor. It is a celebration of the resilience of kids whose lives have been saved and a powerful call to action. This film was previously screened at Reel Work 2005.
Link to the website and trailer for Stolen Childhood.

UNMANNED: AMERICA'S DRONE WARS
(Robert Greenwald, 2013, 63 min, USA)
Investigation of the impact of U.S. drone strikes at home and abroad, observing their effect on the War on Terror, the lives of individuals, and U.S. foreign policy. The film features more than 70 interviews, including a former American drone operator, drone strike victims' families, investigative journalists, and top military officials.
Link to the trailer for Unmanned.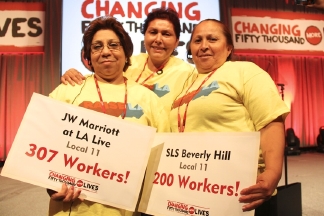 WHAT THE HELL IS A LABOR UNION?
(Paul Russell Laverack, 2014, 57 min, USA)
Low-wage immigrant hospitality workers of Unite Here local 11 in Los Angeles in a long fight to gain new contracts with Disney and Hyatt illustrate the principles of Unionism. Across the globe, citizens in Sweden speak about the value of having the world's strongest labor movement. The screening of this film at Reel Work 2015 will be its world premiere.
WHY SOLITARY CONFINEMENT IS A FORM OF MODERN DAY TORTURE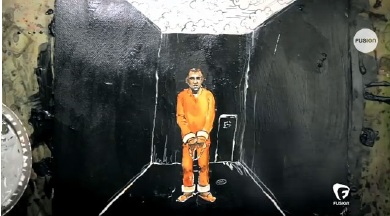 (Molly Crabapple, 2015, 5 min, USA)
As of 2013, there were 80,000 men and women in solitary confinement in the United States, some of them as young as 14 years old. In this illustrated op-ed video, artist Molly Crabapple explains the psychological and physical trauma suffered by those forced to spend 22-24 hours a day alone—sometimes for arbitrary reasons, like reading the wrong book, or having the wrong tattoo—in a grey, concrete box. According to the U.N. 15 days in solitary is torture. "There is no limit to how long someone can be held in solitary confinement," says Crabapple. "And very little evidence is needed to justify holding a person in solitary indefinitely."
Link to the film Why Solitary Confinement is a Form of Modern Day Torture.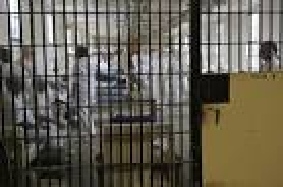 WOMEN BEHIND BARS
(Al Jazeera, 2013, 25 min, USA)
Al Jazeera's Fault Lines program investigates the rapid growth of America's female prison population. Women are the fastest growing population In the criminal justice system. In California, after promises of prison reform, women continue to face some of the highest levels of overcrowding.
Link to Women Behind Bars online.