• FILMS • 2012 •
24 DAYS IN BROOKS
(UFCW, 2008, 42 min)
Immigrants flocked to the Alberta conservative white farming town of Brooks when Tyson Foods opened Lakeside meat packing plant, the largest in Canada, in 1995. United Food and Commercial Workers Union Local 401's successful organizing drive in 2005 was better received by the foreign workers, many from Africa, who spoke 50 different languages, than the native Canadian workers.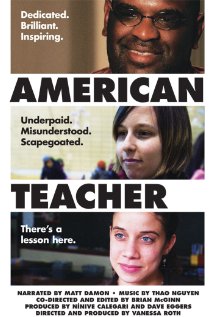 AMERICAN TEACHER
(Vanessa Roth, 2011, 81 min)
Narrated by Matt Damon and based on a book by Dave Eggers, the film takes an honest look at the complexities of teaching in a severely underfunded public school system. It is well documented that the most important school-based factor in students' academic achievement and future success is the quality of their teachers, 46 percent of public school teachers leave the profession within the first five years of being in the classroom. Salaries and stress are among the top reasons teachers say they leave. A good teacher has the power to change the course of a life—yet because teachers in the United States have historically had an average annual salary lower than their peers with similar educational backgrounds, 62 percent of our nation's teachers must have second jobs outside of the classroom-like tutoring, mowing lawns, selling stereos, or bartending—to be able to afford to teach.
Link to the website and trailer for American Teacher.
THE BATTLE OF THE INVISIBLES
(Manuel deAlba, 2010, 60 min)
Subtitled "Undocumented Workers vs. Supermarkets," this documentary focuses on the janitorial labor force from Puebla, Mexico and the exploitation of their labor by major U.S. supermarkets. Thousands of workers from this rural town in Mexico who were employed by California's grocery stores engaged in a five-year struggle against labor abuses by powerful supermarket chains in Southern California.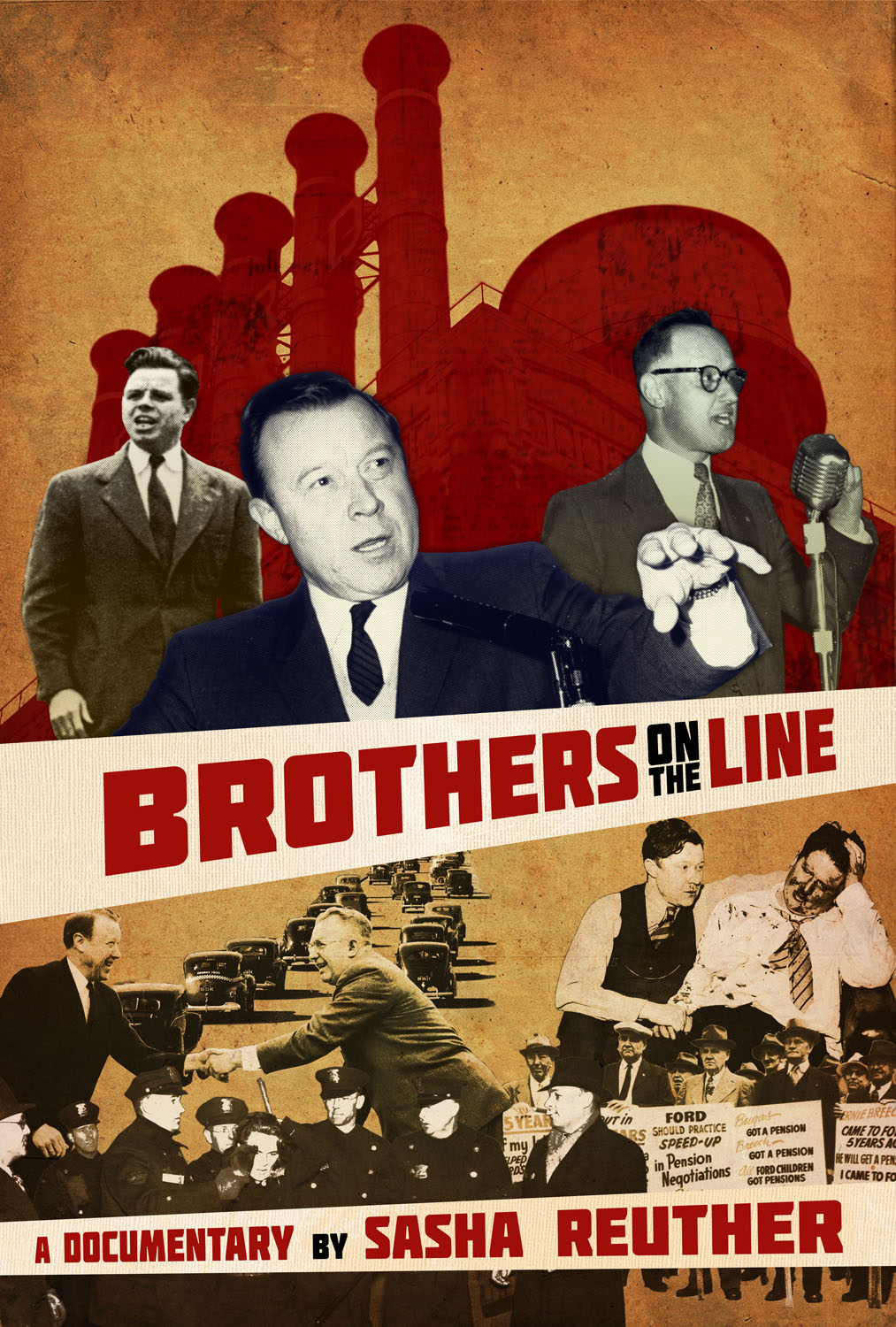 BROTHERS ON THE LINE
(Sasha Reuther, 2012, 80 min)
Lives and legacy of the three Reuther brothers—Walter, Roy and Victor—militant auto workers turned union and civil rights champions. They organized successful sit-down strikes—factory occupations—in the 1930s. They helped transform the labor movement into a formidable force for equality and pioneered tactics adopted by today's Occupy movement. Narrated by Martin Sheen.
Link to the website and trailer for Brothers on the Line.
CRUZ REYNOSO: SOWING THE SEEDS OF JUSTICE
(Abby Ginzberg, 2010, 68 min)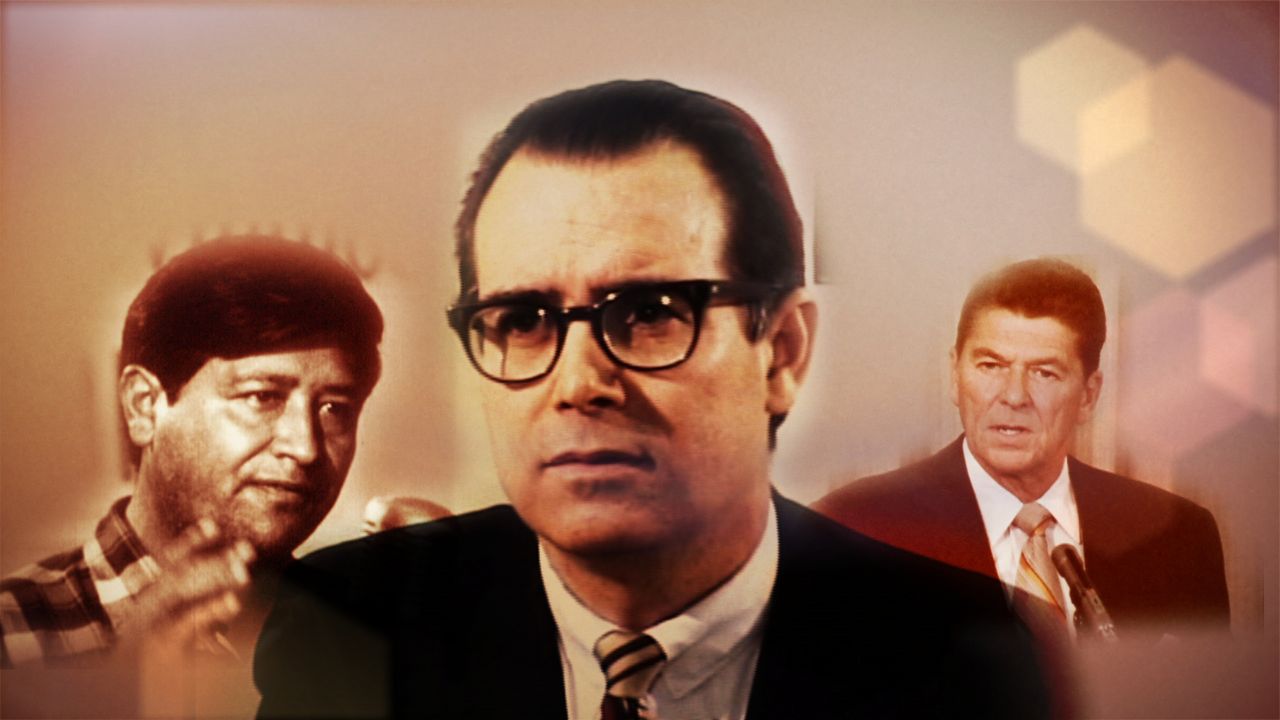 During his extraordinary life, Cruz Reynoso has been one of those rare individuals who are not only shaped by history, but they make history. This documentary paints a portrait of Cruz Reynoso, a man who felt the sting of injustice as a child and later, as a lawyer, judge and teacher, fought for over five decades to eradicate discrimination and inequality for all.
Link to Abby Ginzberg Films website and trailer for Cruz Reynoso.
DIVIDE
(Michael Miller & Maura Ugarte, 2001, 21 min)
Deep in the mountains of West Virginia, the hard-fought victories of the labor movement have been worn away. A retired miner and union organizer canvasses for pro-union candidates in 2008 and finds his community more focused on the race of the Democratic Presidential candidate than on their own interests.
Link to the website for Divide.
DREAM SUMMER 2011
(Pocho1, 2011, 5 min)
Undocumented immigrant students involved in the powerful Dream Act movement hone their organizing skills at a summer conference organized by the UCLA Labor Center.
Link to Dream Summer 2011 on YouTube.
DREAM TO BE A WORKER
(Tran Phuong Thao, 2006, 52 min)
For her debut 2006 documentary, Ms. Tran Phuong Thao—a young Vietnamese independent filmmaker—received the Pierre-Yolande Perrault Award for gifted young film directors announced in the 2007 Cinéma Du Réel Documentary Film Festival, one of the most important competitions for this film category in Europe.
Set in socialist Vietnam's integration into the world capitalist system, this moving documentary follows the lives of several young women from poor northern provinces who migrated to Hanoi (the capital of Vietnam) in hopes of finding work in foreign-owned factories in an industrial zone near Hanoi. In their candid and intimate narratives, these women workers revealed the exploitation of some domestic employment temporary agencies, the harsh working conditions with high speed and low pay in foreign-owned factories, the temptation of consumerism in a market system, the implications for the environment in Vietnam, and their dreams and actions to improve their lives and their families.
FINALLY GOT THE NEWS
(Steward Bird, 1970, 55 min)
Organizing work of the League of Revolutionary Black Workers in the Detroit auto plants. The film documents their efforts to build an independent black labor organization that, unlike the UAW at that time, would respond to worker's problems, such as the assembly line speed-up and inadequate wages for all workers in the industry.
Screening of this film at Reel Work 2012 is sponsored by the Santa Cruz County Community Coalition to Overcome Racism and the Industrial Workers of the World.
Link to Icarus Films webpage for Finally Got The News.
Link to the film on line at Google Video.
THE INVISIBLE FORCE: WOMEN WORKERS IN PAKISTAN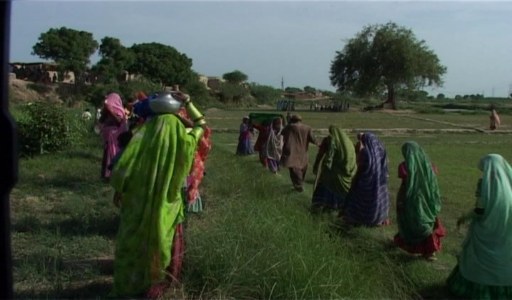 (Aisha Gazdar, 2007, 30 min)
There are millions of women workers in Pakistan who remain unaccounted for in official figures. Even those who are in the formal workforce face problems like lower wages for the same work as men and sexual harassment. This film touches on these struggles and more.
Link to the Films d'Art webpage on The Invisible Force.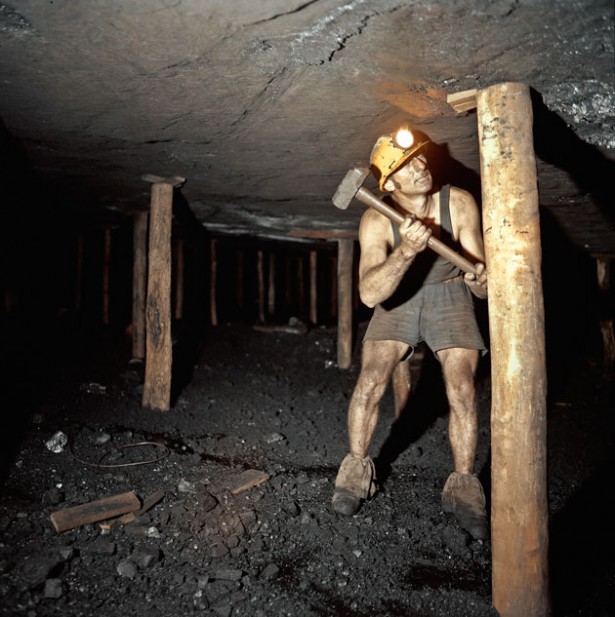 LAST STAND AT NYMBOIDA
(Jeff Bird, 2010, 56 min)
Hidden beneath the remote Nymboida Valley, a tough band of local men labored in the dark and dangerous tunnels of Australia's most primitive coal mine. Faced with dismissal in 1975, these men staged a daring worker rebellion—a rebellion that would be tested by doubt and disaster—and ultimately bring about a victory of international significance.
Link to the website and trailer for Last Stand at Nymboida.
LIONESS
(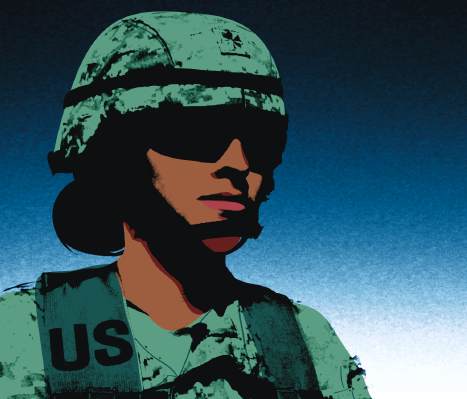 Meg McLagan & Daria Sommers, 2008, 81 min)
How did five female Army support soldiers, mechanics, supply clerks and engineers, end up fighting alongside the Marines in some of the bloodiest counterinsurgency battles of the Iraq War? This film gives viewers an intimate look at war through the eyes of the first women in U.S. history sent into direct ground combat, despite a policy that bans them from doing so.
Link to the website for Lioness.
MATEWAN
(John Sayles, 1987, 135 min)
Award winning portrayal of a significant incident in the history of union organizing in the U.S. coal industry. The 1920-21 Coal Wars was a dramatic conflict that occurred in a small mining town in the hills of West Virginia and ignited a powder keg of racial hostility, corruption and betrayal.
Link to Internet Movie Database (IMDb) page for Matewan.
MEET THE NEW AMERICAN SWEATSHOP
(Cuéntame, 2011, 6 min)
CLEAN, the Community, Labor, Environmental Action Network is empowering ten thousand car wash workers in Los Angeles stand up to their bosses.
Link to Meet the New American Sweatshop online.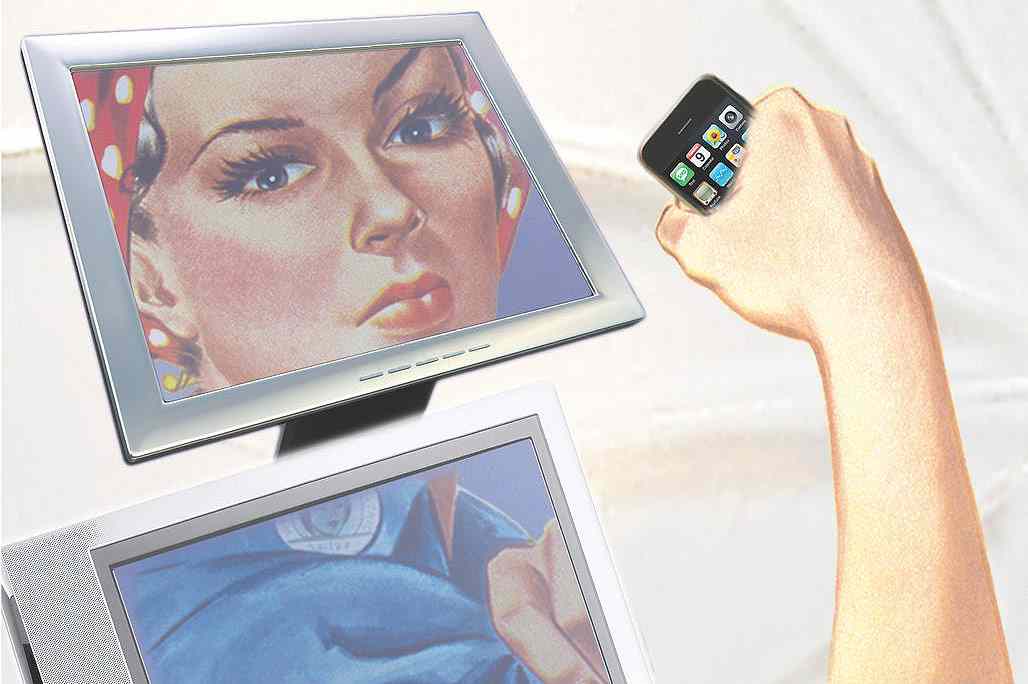 MISS REPRESENTATION
(Jennifer Siebel Newsom, 2011, 90 min)
"You can't be what you can't see," a quote by Marian Wright Edelman, Founder/President of the Children's Defense Fund, highlights the purpose of this film which exposes how mainstream media contribute to the under-representation of women in positions of power and influence in the U.S. The Santa Cruz County Women's Commission, co-hosting with the UCSC Women's Center, will also present information about their recent report, The Status of Women and Girls in Santa Cruz County, which highlights current economic disparities and the limited numbers of women in political and economic leadership locally.
Screening of this film at Reel Work 2012 is sponsored by the Santa Cruz County Women's Commission.
Link to the website and trailer for Miss Representation.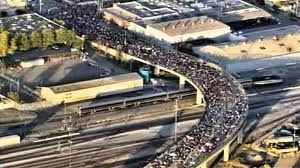 OCCUPY OAKLAND
(Fred Glass, 2011, 14 min)
The 99% take the streets for a day. Interviews with mostly education workers during the Occupy-inspired one-day general strike.
Link to Occupy Oakland on-line.
A PETITION IN BOOTS
(Alex Johnston, 2012, 10 min)
A meditation on the long history of struggle for social and economic equality in America, from Coxey's Army Movement of 1894 to the most recent manifestation of that struggle, the Occupy movement.
Link to A Petition In Boots on-line on Vimeo.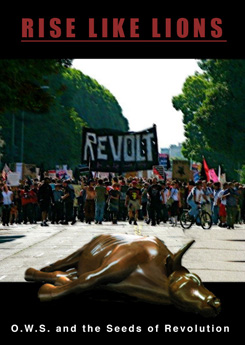 RISE LIKE LIONS
(Scott Noble, 2011, 97 min)
Occupy Wall Street and the seeds of revolution. Compilation of Internet and original footage, telling the story and motivation behind the movement in its own words.
Link to Metanoia Films website & on-line viewing of Rise Like Lions.
ROLL ON COLUMBIA: WOODY GUTHRIE AND THE BONNEVILLE POWER ADMINISTRATION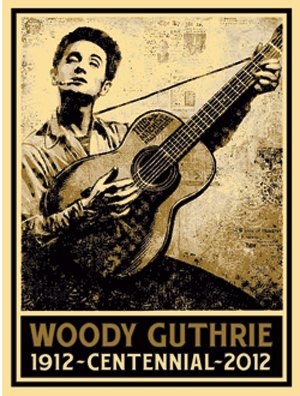 (Michael Majdic & Denise Matthews, 2000, 56 min)
In spring 1941, the cusp of the Great Depression and Pearl Harbor, a 28 year old, unemployed Dust Bowl balladeer, Woodrow Wilson Guthrie took a one month, temporary job with the U.S. Department of the Interior's Bonneville Power Administration (BPA) on the Columbia River. The BPA needed a folksinger to promote the benefits of building dams to produce cheap electricity. Guthrie, and his wife and 3 kids needed the paycheck. He wrote 26 songs in 30 days - classics like Roll on Columbia and Pastures of Plenty. This documentary is the story of the most prolific moment in Guthrie's extraordinary career.
Screening of this film by the National Steinbeck Center is part of their Annual Steinbeck Festival in collaboraton with the Woody Guthrie Centennial Celebration.
Link to the Woody Guthrie Foundation's films webpage.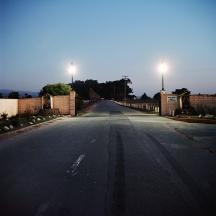 SAN JERARDO
(c. 1973, 30 min)
Striking farmworkers in the Salinas Valley who were kicked out of company housing in the late '70s took over abandoned barracks and created a housing cooperative that thrives today.
Film is entirely in Spanish with no subtitles.
Link to Rural California webpage on the San Jerardo cooperative.
TALKING HEADS: THE SAN DIEGO FREE SPEECH FIGHT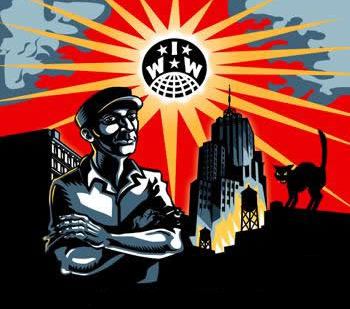 (Fred Glass, 2012, 28 min)
On the 100th year anniversary of the IWW's 1912 free speech fight in San Diego, this documentary portrays events in the early part of the last century when government and big business used suppression of free speech rights and brutality to shut down union organizing and draws a parallel to the Occupy movement today.
TANAKA-SAN WILL NOT DO CALLISTHENICS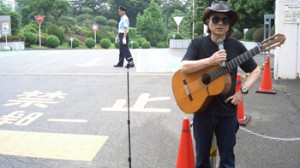 (Maree Delofski, 2008, 75 min)
"Not winning is not the same as being defeated." A deceptively light-hearted portrayal of the story of Tanaka Tetsuro, a Japanese worker with a stubborn anti-authoritarian streak, who was sacked for refusing to participate in morning exercises before work, which the company required of its workers on their own time to demonstrate their loyalty. The subtle ways that the large Japanese corporations indoctrinate their workers is a situation called Corporate Fascism. In Tanaka's 25 years of daily demonstrations in front of the major Tokyo high tech company gate to protest the unthinking following of orders, he has met some interesting people.
Link to the Tanaka Film website.
WE ARE THE 99 PERCENT
(Shabnam Hameed, 2012, 26 min)
(Extra)ordinary working people struggle to change the system in the wake of the global financial crisis. Over the course of 2 months in the microcosm of Zuccotti Park, they endeavor to create a just society and ultimately are brutally evicted, igniting a world wide movement.
WITH BABIES AND BANNERS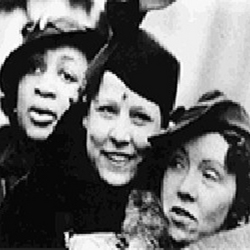 (Producer: Women's Labor History Film Project, 1975, 45 min)
The 1937 sit-down strike at General Motors' largest factory in Flint, Michigan, touched off a wave of union militancy across the nation. The significant role that women played in winning this historic 42-day strike is told in this documentary film. Nine women who were leaders of the Women's Emergency Brigade tell their story with flashbacks using documentary footage of the strike.
Link to New Day Films webpage on With Babies and Banners.
WHO BOMBED JUDI BARI?
(Mary Liz Thomson & Darryl Cherney, 2012, 93 min)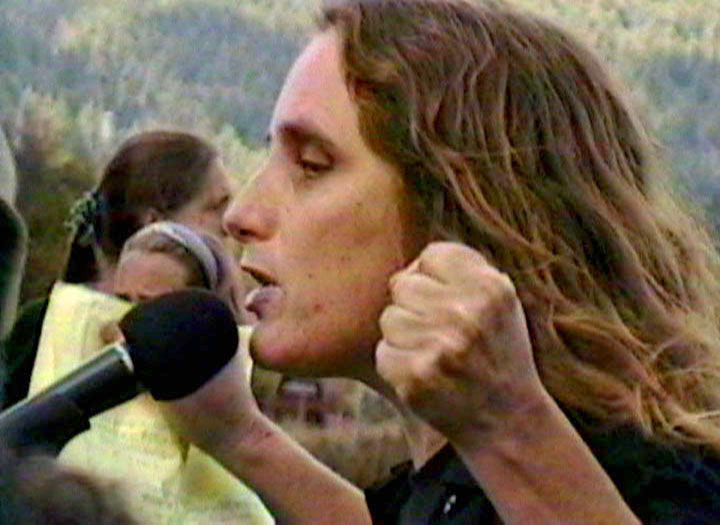 Judi Bari, an eloquent, brash orator with a union background, grows into a powerful environmental leader who is instrumental in saving the Headwaters Forest of old growth redwoods. After receiving chilling death threats, Judi and fellow Earth First! activist Darryl Cherney are victims of a car bomb in 1990. The FBI arrests the activists on a bomb charge, hides evidence, and refuses to investigate. The activists sue the FBI to set the record straight.
Link to website for Who Bombed Judi Bari?.
WOODY GUTHRIE: THIS MACHINE KILLS FASCISTS
(Stephen Gammond, 2005,160 min)
Narrated by Billy Bragg, this film includes the definitive history of the life & times of Woody Guthrie, with historical and rare documentary photos and footage, excerpts from over 40 Guthrie compositions and contemporary interviews with friends, family and musicians, including his son Arlo, his daughter Nora, his sister Mary Jo, close friends Pete Seeger and Jimmy Longhi, manager Harold Leventhal, biographer Ed Cray, and Guthrie scholars such as Guy Logsdon, Loralee Cooley, Henrietta Yurchenco, Phil Buehler and Jorge Arevalo.
Screening of this film by the National Steinbeck Center is part of their Annual Steinbeck Festival in collaboraton with the Woody Guthrie Centennial Celebration.
Link to the Woody Guthrie Foundation's films webpage.